What are audiences and what does it mean to be apart of one?
Audiences are a collective group of people involved the same experience. This includes a range of different experiences including being at the movies, listening to a post cast, watching your favourite TV show, even right down to the celebrities you watch on snapchat discovery. You are a part of a collective audience… And for each of these things you take part in you are being considered a target audience.
A time when I was an audience member was at a festival I went to called 'Rolling Loud.'
The reason I was apart of this audience was due to the line up consisting of people I (and my friends) enjoyed listening to, and since school had finished it was the perfect time for all of us to go out in the city together.
I'm not sure about other people and their experiences with festivals but the audiences make the night the most memorable, not the actual performance.
There's something about people at festivals that I really enjoy. Everyone is in a happy spot, drinking laughing, singing, dancing and it's just a special moment. Especially meeting all these people that have many similarities to you…
The only negative thing I would say I don't enjoy about festivals is that I'm so short that I always have to wear heels which if you're someone who wears heels or is short, you know my pain! I can never see which is frustrating but what are you going to do?? – Be proactive and get on peoples shoulders for the set!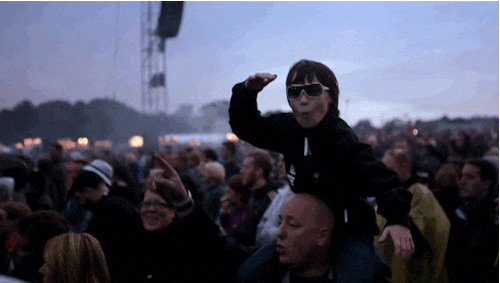 This may sound so clique but every time I leave a festival it gives me this crazy boost that there are good people in the world, that I can do anything and I need to get out and live life more often, there's something about that environment.
If you don't know what I'm talking about you definitely should find out…
I recently recognised that when you're buying a ticket you're always asked your postcode, address, phone number, and other personal details but why is this? This is due to a demographic breakdown of viewers, finding out ages, and locations of the people that are interested in these types of events. This information can then be taken further to advertising in a highly targeted area, or even hosting a festival/concert closer to specific areas that are popular within the target market.
Here are some moment I captured from my experience at Rolling Loud
Melanie x
\\sources//